26th June 2017
Buying Print Online – Why You Shouldn't Do It!!!
We are sure, like our emails, your own is constantly clogged up with adverts from companies offering amazing deals and super cheap costs! The print industry is one that uses these mediums to catch your attention and draw you to their e-commerce website.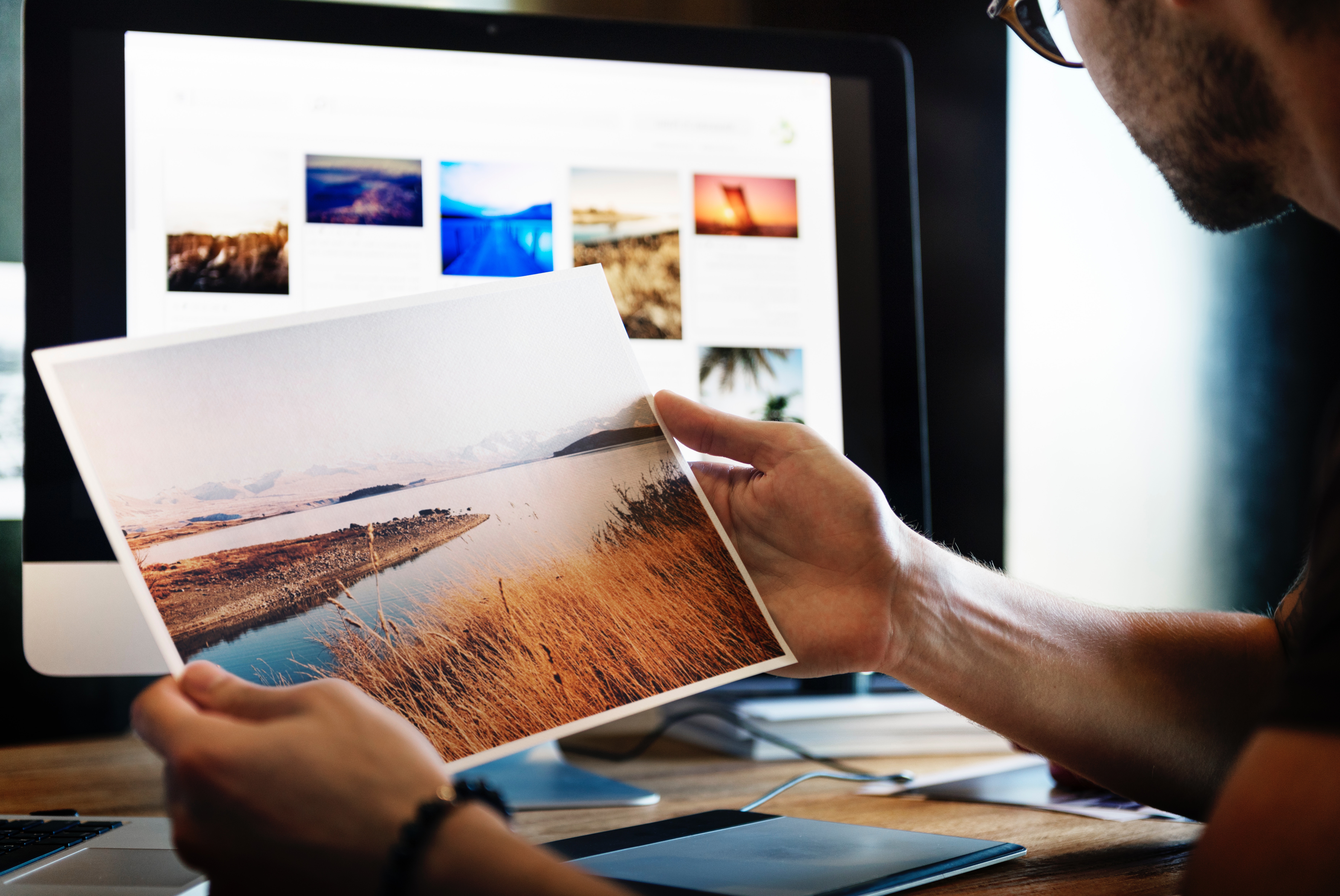 Being a printer in Belfast we see it all the time and agree it's tempting to browse the sites after you've been dazzled with an amazing low-cost promotion.  So why in an ever more digital world has Ream abstained for going fully ecommerce on its own website?  Well we are here to tell you why now…
Print is a tangible thing, therefore at Ream we take pride in using good quality raw materials that show your print and colours in a vibrant way.  At Ream we stock premium papers and offer advice on what will suit your artwork so that the finished product screams quality!  With an ecommerce site you cannot be advised on paper stocks, textures, finishes… orders are placed in a fully automated site that gives no reference to what your artwork requires or the desired effect you hope to gain.
Further to above Ream is staffed with dedicated account managers who are here to provide guidance and advise.  At the onset of dealing with Ream you will be assigned a super friendly account manager who will take great pleasure in getting to know your brand, guidelines and what you hope to gain from your printed goods.  And we'll do it all with a bit of good old-fashioned Belfast banter to make it more fun along the way.
If you need more confidence Ream are happy to produce hard copy proofs of your actual finished product. A service not offered on most e-commerce sites and in the few that do offer it be ready to pay an extortionate rate!!  At Ream we really want you to be happy with the finished product so are only too happy to go the extra mile and let you see just what your end result looks like before we print your full run.
With e-commerce colour goes out the window because the way that the cheaper rates are produced by 'ganging up' print jobs. The keeps over heads down but give me unique attention to the individual print jobs so pantone colours can't be matched and end results can be drab and wishy washy!  At Ream we print your job individually so pantone colours can be matched and vibrancy isn't lost.  We assume you want to give a good impression so that's what we make sure happens.
Further to above by printing your job individually and steering away from cheap and nasty gang ups our printing method at Ream allow us to MEET DEADLINES!!  When you tell us what date you need your materials printed for we make it happen.  Along the way you have the luxury of liaising with your dedicated account manager who will keep you updated and inform you of all progress.  Rest assured if you have an event coming up you won't need to add to the stress of organising it by wondering if your printed good will make it there on time – it simply will… end of… full stop!!
At Ream we rectify problems because let's face it they do crop up from time of time. We sort out any issues in a professional manner and again make sure this is all done through your dedicated account manager. Let's see if you get the same service after typing in your credit card details to an e-commerce site and as they see it as the deal being done!!  Too often we hear of other e-commerce printers being responsible for lost jobs in the hands of couriers or errors with artwork.  But with no satisfactory outcome as money has been exchanged and the same companies have gone silent.
I could do on… and on… but there's an age old saying that I think should ring clear here so take heed even why buying print… BUY CHEAP BUY TWICE!!  At Ream we boast only one purchase required to get it spot on EVERY single time!!  Rant over…
---
Get a FREE quote for all of your print requirements, big or small.
Request A Quote