12th January 2022
How to make your business stationery stand out in 2022?
We are sure, like our emails, your own is constantly clogged up with adverts from companies offering amazing deals and super cheap costs! The print industry is one that uses these mediums to catch your attention and draw you to their e-commerce website.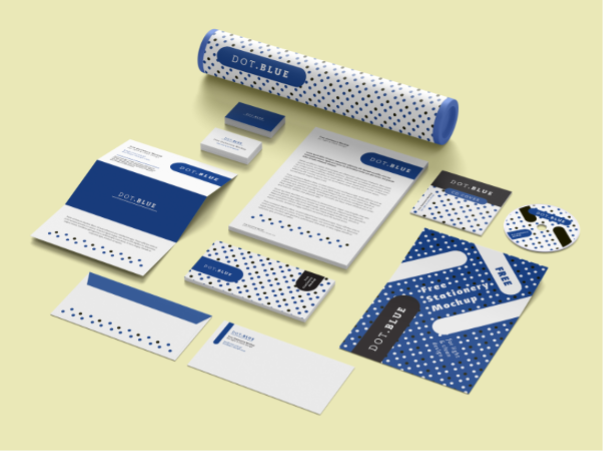 Stationery is an understated key marketing component which businesses can often neglect in the digital era or easily get wrong.  In many cases stationery is the first or the last impression you give your clients.
Making an impression, not just any impression but a strong, clean and professional one to stand out above your competition.  Business stationery should be a representation of your company's beliefs and help establish customer recognition.  By considering your design choices, colours and tones, materials, textures, images and logos your stationery can make a positive impact on your company.  The time and money you invest into your stationery will be made back quickly by reassuring your costumers that you are as professional within your work as you are on paper.
Key Tips
Effective Design choice
Aim for a unique eye-catching design that not only fits your brand colours but also helps you stand out. Bold font choices and clear fun layouts helps your business stand out to customers. You have a few seconds to grab attention!

Look and feel
Design goes beyond colours and logos, invest in quality material which shows how professional your business is, textured thicker papers come across as better while other materials come across as cheap and flimsy. Consider different shapes and sizes to draw attention.

Professional Content
Add only key business information and do not over crowd your stationery. Overcrowding increases the chance of customers becoming overwhelmed and not reading the content you have supplied.

Adapt For Online Use
Any stationery designs that you prepare for custom printing should be versatile enough so that you can adapt them for online use – such as online letterheads

More than paper
Business stationery is more than just paper products and business cards. In 2022 consider pens, merchandise, stickers, we live in an era of versatile printing which allows companies to be more creative than ever now!

Want to find out more about printing business stationery? Contact us today on 028 9046 0533 and one of our team will be happy to chat you through the different types of stationery available in 2022.
---
Get a FREE quote for all of your print requirements, big or small.
Request A Quote