24th April 2017
Print Isn't Dead! It's Alive and Kicking!!
And at Ream we are kicking other printers' asses by giving you the very best quality print at the most competitive price in the speediest turnarounds…so read on… Let's face it we have all heard it said and read it printed (ironically)…'Print is dead!'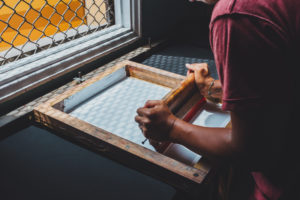 This most annoying statement has been repeated over and over since the birth of the internet and social media.  But guess what Ream are still here over 10 years on and we really beg to differ and finally it looks like all you marketing gurus out there are starting to see our point and dare I say it AGREE?
This is best illustrated from noting the steady incline in print production over the last two years.  It seems businesses are becoming more and more disappointed and deflated by the returns they are receiving from online advertising and are choosing to invest more heavily, once again, in more traditional tangible print methods to get their message out there.  At Ream we think it's great to see and are sucking it right up by offering a wider variety of printed products on more specialised papers with funkier designs and unique finishes.  Bring it on we say!
Just look at our list of print products to see exactly what we mean…
https://www.theream.co.uk/print-products/
So why are businesses allocating more budget to print than in recent years?
Print is More Tangible and Engaging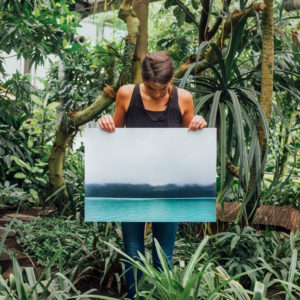 As print is a physical thing you can hold it, feel it, move it and all in all appreciate it more.  When doing so you are thinking about it and the message it is supposed to be delivering.  With digital advertising, it's the complete opposite.  You are bombarded with banners, pop ups, email blasts and you can choose to switch off from it or scan through in a matter of seconds not really taking on board what it's aimed at getting across.  Let's face it we have all unsubscribed because we are just sick of sheer volume of emails we receive some days – regardless of whether they are of interest or not!
Print Displays Branding and Credibility
Print strengths your brand but showcasing your corporate colours and logos.  It shows you are precious about the image you portray which is vital if you want potential customers to buy into you as they will demand the same respect!  Print screams legitimacy unlike online advertising which will always be plagued with the fear of viruses and spam.
I could go on as being Team Ream means we have trillions of reasons to print… but I'll stop there for fear of boring you or worst still hitting the unsubscribe button EEKKKKK!!!  But hey that's pretty easy to do when blogging and not printing ?
---
Get a FREE quote for all of your print requirements, big or small.
Request A Quote